Boost Confidence For GCSE Maths & Science Online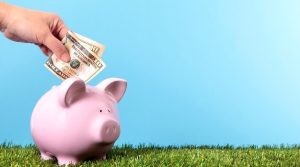 The GCSE exams are an important milestone in every student's career as there are 3 important compulsory subjects for every student. Maths, English and Science.
But many students feel that their individual needs are not consistently met regarding the preparation for GCSE exams, which became evident during the pandemic. For disadvantaged students especially, the GCSE grade gap has become the widest in a decade. In this Guardian article the General Secretary of the Association of School and College Leaders said:
"

Significant investment in a coherent plan for education recovery is badly needed if this gap is ever going to close. Instead, it seems likely that the government is going to reduce spending on education even further."
With this in mind it is imperative for cost-effective learning support to be offered to families in need, and tutoring with Neon-Edu is exactly that. An AI-based Platform providing cost-efficient tutoring and progress tracking services can offer support with:
 improving grades
 developing learner confidence
 reducing anxiety around

GCSE exams
Having a professional GCSE tutor online can make a difference in:
The learner

'

s confidence
their knowledge of the GCSE course
their final grade
their peace of mind
A student's results at GCSE will determine what they will study at A-Level and can also open doors for apprenticeships and internships. Therefore, they are an entry point to the working world and will broaden opportunities for any student. So, investing time and effort early will have a long-term payoff in the years ahead.
Year 11 is when GCSE exams are taken, and it goes very quickly. The time to build confidence, hone skills and fill knowledge gaps is now, so start checking in with your GCSE learner and see if they:
have been forecast grades that match their potential
are comfortable with the skills covered in the course
are confident sitting exams
know how & what to revise
If the answers to all these questions are yes, then it sounds like your learner is on track to do well with the GCSE exams and extra intervention may not be necessary. However, if you are concerned about any of these areas, now is the time to act.
How a GCSE tutor online can help
A good online GCSE tutor will have current knowledge and experience of the exams the learner will be sitting.
If you are seeking support in maths, make sure your GCSE maths tutor has top grades themselves. They will understand your concerns, identify areas of difficulty and coach exam techniques to ensure any learner gets the best grades.
Early enrolment with an online GCSE tutor like NEON helps a learner build the foundation for the GCSE exams. The fundamental concepts in STEM & Languages taught online help them to get A* on their GCSE exams. With smart data analysis tools, the student's weaknesses are identified, which then guides the GCSE online tutor to focus on and improve the identified weaker areas.
It's important to understand that an online GCSE tutor should not be used to fix last-minute misses shortly before the GCSE exams. They should rather be hired in advance to help the GCSE student take ownership & responsibility in building up their subject knowledge to achieve higher grades in their GCSE exams, as outlined by Neon Edu in the below graphic.

Improve study skills – Tuition can support exam revision skills and help add structure to studying if this is something that the learner struggles with.
Reduce exam pressure – Students can feel significant stress and pressure to perform well in their GCSE exams. An online tutor can help reduce this anxiety by supporting them to have a  well-versed approach to their learning. With data analysis tools tutors can break down learning materials into bite-size pieces that matched the student's requirements to avoid overwhelm.
Better exam results – a good online GCSE tutor will spot where the learner can make small changes to gain better marks, which is the ultimate objective. They will guide GCSE exam techniques and what sections of the exam they should focus on more.
Confidence with challenge areas – for elements of the syllabus that the learner is lacking confidence in or feels that they haven't mastered yet, an online tutor can identify these with the AI provided by the tutoring platform and focus on coaching these skills.
Individual tuition – teachers struggle to give individualised support to each student due to a lack of resources, staff, and time. An online GCSE tutor can get to understand the learner's needs and make them feel valued.
Tailored support – the GCSE tutor online should be able to fit around a learner's needs and schedule via the tuition platform. If one area is causing concern, then the tutor should identify these with data analysis tools and suggest learning techniques to solve the problems.
Motivation – the learner may enjoy the one-to-one tutoring sessions online as they may consist of fun activities like games. This can lead the learner to build more enthusiasm for their GCSE subject and boost self-esteem.
Preparing for the unknown – the painful nature of exams is not knowing how the learner will feel on the day, whether they will be thrown by a particular question or suffer anxiety. An online tutor can pre-empt and support these feelings and prepare the learner for such scenarios.
Getting a GCSE online tutor is nothing to be ashamed of and it may even benefit any student more to start studying with a tutor way in advance of the GCSE exams to be as well prepared as possible. Check out our page on GCSE support here.