Elevate Your Nursing
Career – Join NHS
Assured Sponsorship Interviews : The Game-Changer
Elevate Your Nursing
Career – Join NHS
Assured Sponsorship Interviews : The Game-Chnager
Advance Your Career in the UK With Our Training
Introducing our intensive nursing training programs tailored to your needs. With a proven track record of success, our courses are designed to equip you with the skills and knowledge necessary to excel in your nursing journey abroad. Our courses are a direct pathway to fulfilling UK NHS nurse vacancies, Health Care professionals for Care homes, including Assured UK VIsa Sponsorship Interviews making your dream career a reality.
Introducing Our Specialised Training Programs
Why Choose Our Training Programs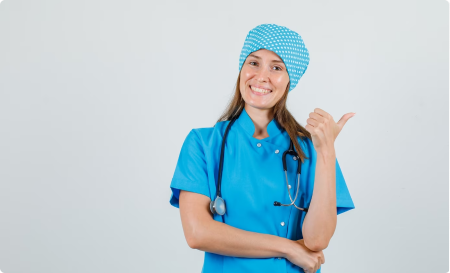 Secure your place in the UK's thriving healthcare industry by enrolling in our specialized training programs. Join countless nurses who have successfully transitioned their careers with our guidance. Take the first step towards a rewarding future.
NOTE
Our success stories speak for themselves. As part of our commitment to your success, we are constantly refining our content to match the evolving requirements. Enroll now to ensure access to the best resources and training for your nursing career in the UK with assured sponsorship interviews.
ACT NOW
Your future as a skilled nurse in the UK awaits. Don't miss this opportunity to make your dreams come true. Enroll today and embark on a journey of growth and fulfilment.