Our Artificial Intelligence enabled platform with built in Pro-active Intelligence monitors students' progress ; Real-Time feedback
For maximizing retention , Brain-Based learning pedagogy inspired by Neural learning studies of human cognitive behavior is employed
Weekly LIVE Online classes , additional Mentoring sessions* with a second teacher for doubt clarification and accelerated learning
Our belief is that kids exhibit different intelligence inflexion points and abilities as they grow at different ages.
Selective grammar schools in the UK admit students at 11+, leaving many smart students out of the system (including those not in catchment areas) who may not reach their full potential until much later. A Private / Independent school with a special academic focus may not be accessible by all families.
We are the alternatives , who will take ownership of your Kid's subject Knowledge  & marks , provide supplementary after-school and weekend classes to prepare students for academic excellence and help gain admission to the best universities. With us,  have a peace of mind & control of your Kids' academics.
Students aspiring for A*/A grades in their Class &  GCSE/A level examinations benefit from our Subscription Plans which has rigorous & engaging classes. Young learners having difficulty grasping tough concepts can get help. Platform Pro-actively identifies weak topic areas & improves them until perfected. A disciplined learning system for efficient learning.
Student who move to the United Kingdom due to their parents' relocation are introduced to a new educational system. This is stressful for students taking GCSEs or A levels. The same is true for students departing the UK as they must prepare for school/university entry in their target countries as per the curriculum. Our One-on-One classes help students adapt to change
Young learners aspiring to be Doctors, Engineers or Scientists needs to prepare for UKCAT & BMAT, Oxford Cambridge MAT, essays & Interviews. It's stressful and tough. Neon helps learners crack the code with our guidance from Mentors. Give your youngster access to affordable educational resources from the convenience of your own home.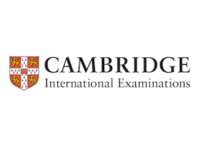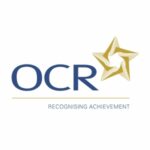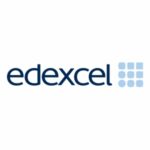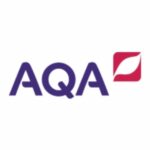 GCSE/A level Physics is challenging because of its conceptual nature & practical applications. Students planning to do major in Engineering or Physics will benefit immensely by improving their fundamental concepts & problem-solving abilities. Give a head start to your kid and start early from Yr 7.
Chemistry combines Physical, Organic, and Inorganic chemistry and represents a vast syllabus. With three things to master, each with plenty of topics make it tough, Neon's Tech Assisted AI platform continually pinpoints the weakness and prioritizes those, which helps save time and improve the grades quickly.
In Biology, the content is complex, concepts are challenging, and there is a whole new vocabulary and jargons.
Medicine and Bio Sciences admissions at university are highly competitive and selective. Our courses in Biology from Yr 7 to A level prepares you for success.
Mathematics provides an effective way of building mental discipline and encourages logical reasoning and mental rigor.
Regular Math lessons with Neon improves the grades by learning the fundamental concepts, its application problems, weekly practice tests and assignments.
Get 20% discount on your first purchase using code NEON20