When Should You Start Revising for GCSEs?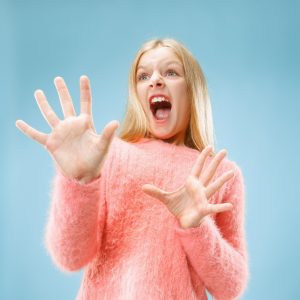 GCSEs are sure to strike terror in the hearts of many students! It is only understandable since there is a lot at stake; your entire higher education depends on your GCSE scores. But with proper, well-planned revision, you can ace the exam. But how much time is needed to revise? What are the best practices to follow? What should be avoided during the revision? Read on to find answers to all your GCSE doubts and revise like a pro!
Most students are hampered by the question: how much time is required to revise and revise well for GCSEs? Needless to say, revising should be started as early as possible. You might feel like you can get away with last-minute skimming through the topics, but that is not going to help you. The time required for revision depends on your learning speed and style. However, it is best to start revising at least six months before the exam.
Here's how you can make the most of your revision
Understand how you learn
The learning style of every student varies. Some like to thoroughly revise every topic the first time, while some prefer to skim through the topics once and then dive deeper into each the second time.Some learn fast, while some need more time to remember the concepts and the facts. Look back at your studying habits and determine the optimum way to learn.
Which exams did you do really well in? What worked for you then?
When did you feel under-prepared? What contributed to that?
Understanding your patterns will help you design a revision plan that will actually work.

Prepare a timetable
Having a timetable will guide you through your revision. It will help you strategise and plan for those topics that always seem too difficult! When you don't have a timetable, the syllabus will seem vast, and you will stress out when and how it will ever get done! To prepare the best timetable, follow these steps:
Choose the revision period: To begin with, go for sixmonths. As you plan, you will understand if you need more or less time.
Strategise the topics: Start with the tricky concepts and then move to easier ones. Give more time to the difficult ones. If required, revise them twice.
Be detail-oriented: Specify which subject and topic you will revise. Instead of just writing

'

Algebra

'

, specify

'

Graphs in algebra.

'

Cross-check the syllabus: Ensure that you have included all the topics within the syllabus. Double and triple-check! You do not want to be halfway through your revision and then find out that you missed out on planning for two major topics!
Mix it up: Studying the same subject for an entire week or sometimes even a day can be tiresome and boring. Learning can be fun if you plan it well! While planning, it is easy to allocate a week to each subject. But it seems impossible to concentrate when you are in that week. Tackle this problem during planning by having a mix of different subjects.
Include buffers: Even the best plans fail. So, have some buffers in the timetable if you cannot keep up. If all goes according to plan, you can always skip the buffer and go on revising!
 Take mock tests
Good outcomes in GCSEs depend on more than just good revision, they also depend on practice. Mock tests help simulate the examination even before entering the exam hall. The time limit, the hush, and the question paper will make you feel like you are taking the exam. Mock tests will help you calm your nerves and improve your speed. If your school offers mock tests, you could take them there or just do them by yourself at home. Past years' question papers are the best for mock tests. Your teachers should be able to help you with the past question papers, do reach out to them!
Take breaks
Have you ever noticed that you are reading what is on the page, but nothing seems to be making any sense? You probably were studying for too long without any break. Revising for GCSEs can be overwhelming! It is important that you take regular breaks to re-energise. It might seem like it would be faster not to take a break and just revise whatever you have planned. But this could not be farther from the truth. When you take breaks, you study more efficiently and absorb what you study faster.
Focus on your health
While preparing for the GCSEs, it is easy to neglect your health. Staying up late into the night, sitting at your desk all day long, erratic mealtimes and more such unhealthy habits tend to creep in. In the long run, these habits will affect your health and concentration. To keep your health on track, try to:
Have regular and sensible sleep timings
Eat three balanced meals per day at regular intervals
Snack on nuts, fruits and homemade delicacies
Have at least one hour of physical activity every day
Spend time with friends and family
Use all resources
To make the most of your revision, ensure that you use all the resources you can get your hands on. Your textbooks and classroom notes are given. But you can go beyond them. There are many websites that have fun resources to liven up your revision. Check these out!
Your friends can help you here too! Talk to them to learn about what resources they are using. Compare notes, maybe you missed out on something, and they can help. Discussing with your friends is a great way to add joy to the revision process!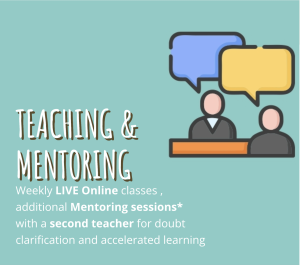 Neon Edu
A good online GCSE tutorwill have current knowledge and experience of the exams the learner will be sitting. If you are seeking support in maths, make sure your GCSE maths tutor has top grades themselves. They will understand your concerns, identify areas of difficulty and coach exam techniques to ensure any learner gets the best grades.
Early enrolment with an online GCSE tutor like NEON helps a learner build the foundation for the GCSE exams. The fundamental concepts in STEM & Languages taught online help them to get A* on their GCSE exams. With smart data analysis tools, the student's weaknesses are identified, which then guides the GCSE online tutor to focus on and improve the identified weaker areas.
GCSEs are not an unscalable mountain. You will surely secure high scores in GCSEs with enough revision, an airtight plan, and a positive attitude! Good luck, and happy revising!